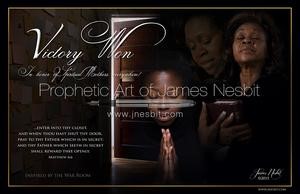 Should we support "Civil Righteousness"?
Yes! We Agree America!
There must be a mediation and resolution of social, cultural, political, economic, and spiritual conflict in society. Social justice, civil unrest, and black lives matter, should be held to a higher standard of a Biblical worldview and prayer.
This page and its contents will be devoted to what we will call a Black perspective. These individuals who have submitted these opinions below are Black leaders in the body of Christ. They make a point to look through the lens of a Biblical Worldview. It is important we study and think on the insights given here as racism and social unrest must cease in America if our nation is to survive.
We all know that Divine intervention is needed. But the Black community holds a very important key that can turn a nation from slipping into bondage. We must hear the voices of those in the Black community!
CONTENTS ON THIS PAGE
BLACK PERSPECTIVES – BLACK LIVES MATTER MOVEMENT/SOCIAL JUSTICE
 Apostle Ellis Smith
Apostle Lee Williams
VIDEOS ON ALL LIVES/BLACK LIVES MATTER/SOCIAL JUSTICE
BLACK PERSPECTIVES – BLACK LIVES MATTER MOVEMENT/SOCIAL JUSTICE
  Apostle Ellis Smith
In Psalms 139:13 & 14, the Word of God is abundantly clear that God Himself formed us and covered us in the womb and that we are fearfully and wonderfully made. Additionally, Isaiah 61:8 (NKJV) says, "For I the Lord love justice." So we can surmise that from a biblical perspective that our God is a God of justice and that all lives matter to Him. However, the Body of Christ has failed to properly contextualize the Black Lives Matter (BLM) issue in our nation and as a result, extreme opposite perspectives have evolved. For instance, the white segment of the body, to a large extent has conveyed the ideology that "All Lives Matter".
While that is true, that statement does not address the pain and devastation that runs deep in the black community as a result of the injustice as it relates to a multitude of black citizens, and particularly young males who have been slain on the streets of Urban America by law enforcement officers. It should be noted that many of them have been involved in the criminal element, but true justice would address their criminality by due process in a court of law and not on the streets of their neighborhood.
Conversely, black Christians who align themselves with the BLM movement are somewhat disingenuous because, while they display outrage over these acts of injustice perpetrated by police officers, this outrage seems to diminish as it relates to the high volume of black on black gun violence, not to mention the disproportionate number of black babies which are aborted in the womb. Do these black lives still matter?
While the church at large correctly says "Jesus is the answer", we must add to this statement, what are the questions? Unless we know what the questions are, we will misappropriate the answer. Some of the questions are:
Do I possess genuine love for all people, regardless of their race or ethnicity? (Matthew 22:37-38, John 3:16-18, Romans 5:8)
Do I possess a Biblical Worldview as it relates to culture, poverty, family values and race? (Matthew 28:19-20, Luke 4:18, 19, Acts 17:16-30)
Have I done any research on the Black Lives Matter Movement concerning its founders, its mission, and who they are aligned with? (II Corinthians 6:14, Ephesians 5:6-12, I Corinthians 15:33)
Regarding question three, the BLM movement has aligned itself with the anti-law enforcement element, black liberation theology and even the LBGT agenda. Kingdom citizens should not be associated with such movements. However, as saints of the Most High God and as the moral authority for the culture, we have a biblical responsibility regarding this issue. It includes the following:
Romans 12:15 tells us to "weep with those that weep". Many in the black community are weeping because of the massive bloodshed. Let's weep with them.
Even though some of the individuals who were fatally shot by law enforcement officers were involved in the criminal element, God takes no pleasure in their death. (Ezekiel 33:11) Neither should we.
There are different forms of oppression in our nation through racism, economic injustice, inferior public education in urban areas and political corruption. But, as Proverbs 3:31 exhorts us: "Do not envy the oppressor, and choose none of his ways."
As the moral authority for the nation, the church must be intentional about repairing the breach and being agents of healing, restoration and reconciliation. (Isaiah 58:12, Isaiah 61:1-4, II Corinthians 5:18-21)
Repent and lament for the national sins of our land as it relates to slavery, the treatment of Native Americans and the implications of the Doctrine of Discovery*. (II Chronicles 7:14, Nehemiah 1:3-11, Daniel 9:3-19, Lamentations 2:11-13)
Finally, as we move forward into a new era of apostolic reformation for the Church, the black segment of the body must be willing to forgive, dismiss the past and embrace a biblical worldview. The white segment of the body must acknowledge the serious implications of institutional racism, white privilege and economic injustice. As it relates to the BLM movement, when white Christians respond by saying "All Lives Matter", it conveys insensitivity and a detachment from the real issue.
While this statement is true, it is not relevant to the current crisis in our nation. If your home is being burglarized and you actually see the perpetrators removing your valuables as you are driving up to your home, your immediate response would be to call 911 on your cell phone. Upon informing 911 that your home is being burglarized, you would then give them your address. What if they told you they didn't need your address because all the homes in that neighborhood matter, not just yours? You would be outraged because only your home is being burglarized. Though it's true that all the homes matter, your home is the relevant issue. This is what is now happening in Urban America.
When the church has a biblical response to all that ails our society, then we will fulfill our biblical mandate as ambassadors for Christ. (II Corinthians 5:20)
Apostle Ellis L. Smith  Jubilee City Church ellisatjcc@aol.com
Apostle Lee Williams – Detroit
Civil Righteousness is the higher form of civil rights, which deals with the rights of citizens of a city, state, or country. These rights are guaranteed to all individuals according to the 13th, 14th, 15th, and 19th amendments of the U.S. Constitution, which are the rights to vote and rights to equal treatment under the law of man. These rights are subject to man's interpretation of the constitution and his willingness to uphold it for everyone.
Civil Righteousness exemplifies the rights and privileges of all people created by God to live a life of dignity, based upon uprightness and honor for God.  Psalms 97:1-2 states "The Lord reigns, let the earth rejoice, let the multitudes of isles be glad; Clouds and darkness surround Him, Righteousness and Justice are foundations of His throne."  Therefore social justice, civil righteousness is defined and upheld by God.  In the above scripture the same Hebrew word defines both righteousness and justice: Tsedeq, which means equity and judging fairly for the benefit of all, producing prosperity, based on that which is morally right.
What is social justice from a Biblical perspective?
Social justice is the church endeavoring to ensure that all people are treated fairly, whether Christian or not, black or white, based upon God's commandments for righteousness living. We find God's thoughts on this subject in Psalm 82: 2-4, "How long will you judge unjustly, and accept the persons of the wicked?" Defend the poor and fatherless: do justice to the afflicted and needy. Deliver the poor and needy; rid them out of the hand of the wicked.
What is Civil righteousness from God's perspective?
Doing what is morally right for all people, helping the helpless, clothing the naked, and feeding the hungry. Fighting for the oppressed, defending them who are incapable of defending themselves, and in the process finding ways to educate the spiritually ignorant.  Psalm 82:5 "They know not, neither will they understand; they walk on in darkness; all the foundations of the earth are out of course."
What about the Black lives matter movement?
The protests of those of "Black Lives Matter" are based upon police brutality and the murdering of black men by those who are sworn to protect them. Black people are frustrated by vicious cycle of lack of education, overabundance of incarceration of blacks, especially the youth. We are treated like animals and thugs. This is based upon the historical thought of whites from slavery, that black people are not really human beings; they inherently evil and they are the enemy of white society. so because of this perception of blacks, the law enforcement agencies, rather than protect us and treat us fairly, see us as sub-human, ignorant menaces only to be policed (controlled), incarcerated or eliminated (killed). Blacks on the other hand, out of their rejection, lack of education, anger and resentment for the systemic racism we experience every day and the inability to weak free of it and live the American dream, internalize our anger and it builds to the point that we kill each other.
We hate our conditions and then we end up hating ourselves. Our limited power and lack of resources, coupled with the apparent hatred for us by the rest of society creates self-hatred and hopelessness. Consequently, we strike out at the newest person, which is my brother or sister. Then those of us who are more sane desiring peace…reach out to law enforcement for help and for order. Many of them who out of their ignorance and insensitivity end up beating us or unjustly killing us. The cry "Black Lives Matter" is a cry for "help," based on inner frustration. We cry out – "Somebody help us"! The cry is "look, I exist, I am human, and I'm tired of being suppressed, oppressed, and depressed."  The cry is to society in general and either consciously or subconsciously, it is a cry to God Almighty.
But we must involve ourselves on a more intimate level. We must become more sensitive, use our influence and our resources (spiritual and naturally), and our collaborated efforts to make Isaiah 58:6-12 a living, perpetual reality.
"And not hide yourself from your own flesh? Then your light shall break forth like the morning, your healing shall spring forth speedily, and your righteousness shall go before you; the glory of the Lord shall be your rear guard. Then you shall call, and the Lord will answer; you shall cry, and He will say, 'Here I am. If you take away the yoke from your midst, the pointing of the finger, and speaking wickedness, if you extend your soul to the hungry and satisfy the afflicted soul, then your light shall dawn in the darkness, and your darkness shall be as the noonday.
The Lord will guide you continually, and satisfy your soul in drought, and strengthen your bones; you shall be like a watered garden, and like a spring of water, whose waters do not fail. Those from among you shall build the old waste places; you shall raise up the foundations of many generations; and you shall be called the Repairer of the Breach, the Restorer of Streets to Dwell In." (Isaiah 58: 6-12)
How can civil unrest/racism be ended in America, what should the church do?
First, we must judge ourselves (I Peter 4:16-17): Am I racist? Am I in fear of my white or black brother? If so, why? We must judge ourselves and be honest with God.
"He has shown you, O man, what is good; and what does the Lord require of you but to do justly, to love mercy, and to walk humbly with your God." (Micah 6:8)
We must be willing to seek God to deliver us from the racist teachings of our forefathers that foster ignorance and fear. We must have a continual, perpetual meaningful dialog between church leaders and saints. We must cross the racial and cultural barriers and seek true fellowship.  We have One Father (Romans 8:15), we have One Spirit (I Cor. 12:1), and One Lord (Ephesians 4:5). We must endeavor to understand each other's plights.
As a 73 year old black man I have lived with racism all my life. I've experienced subtle and open racism on every level: Elementary school, high school, U.S. Navy, college, employment, law enforcement, and yes, even in the body of Christ. I've experienced every emotion there is : love, fear, hurt, anger and bitterness, because of the subtle or apparent  rejection by white society, upon whom, to some degree, I am forced to depend. Because of Christ in my life and my knowledge of the blessed hope, I continually reset my mind to forgive my white brother and pray for God to somehow reconcile us. Understanding is the key.
One thing my white brother does not know is that while you as parents inadvertently (maybe intentional in some cases) teach your children that they are privileged and "better" than others. We as black parents have to let our children understand that they are not liked or accepted by the those dominant in the culture because of their race, color, hair, or speech, and then try to continually persuade them that they are indeed "just as good as their white counter part. As the church we must ask ourselves, are we our brothers keeper?
Then the Lord said to Cain, "Where is Abel your brother? He said, I do not know. Am I my brother's keeper?" (Genesis 4:9). What does this mean to God? I think it means that we are to guard, attend to, see after one another, be aware of one another, regard one another, save one another, and preserve one another. Be accountable to one another. This accountability, love and compassion, born out of understanding each other , along with our commitment to forgive when necessary, and heal each other's wounds will ensure us of God's multiplied grace to rule and reign in this earth as citizens of heaven , in righteousness and peace, as we usher in the coming of Christ.
Apostle Lee Williams  Senior Pastor of Merciful Ministries International
Home of the Lord's House of Prayer (LHOP) prophetlee@yahoo.com   mmjc2013@yahoo.com      734.968.0292
VIDEOS ON ALL LIVES/BLACK LIVES MATTER/SOCIAL JUSTICE
*Dr. Alveda King – (Niece of Martin Luther King Jr)
Alex Jones speaks with Dr. Alveda King about what Dr. Martin Luther King Jr. would have thought about the Black Lives Matter movement and then on the horrors of abortion.
*Dr. Alveda King – Niece of Martin Luther King
With the issue of race now in the mainstream media, Alveda urges us to pray for those persecuted and discriminated.