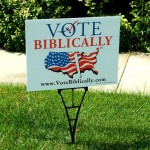 We have entered in the most volatile season that our nation may have ever faced. We have the plan – "Prayer and Action". The question is will we take time to engage the culture we live in. America is at a decision making time as the election approaches in 2016. Join us in the various plans we are expediting as a ministry below.
NOTE: Check out videos with Ret. Lt General Boykin below.
God bless,
Rick Warzywak – Transformation Michigan/Oak Initiative  rw247365@gmail.com
FRANKLIN GRAHAM – DECISION AMERICA TOUR 2016 – UPDATE
Transformation MI was given the  honor of acting as a Field Captain for Michigan as Franklin visits every state capitol in the U.S. He is bringing a message of repentance, to pray, vote Biblically, and impact our communities for Christ. The exact date in early October will be announced in June regarding his visit to MI. We will be holding a leaders lunch launch in June where invites will be sent out soon…https://decisionamericatour.com/
SUPREME COURT CONFERENCE CALL PRAYER – EVERY MONDAY – 8AM – 9AM
Transformation MI is partnering with national prayer ministries and will be leading an hour long prayer every Monday for the U.S. Supreme Court. A case was argued recently that was the highest profile case regarding abortion in 10 years. The decision will be handed down in June. Join us as we pray. CALL NUMBER: 515.739.1010 – CODE: 414009#
WE AGREE AMERICA – ACTION PLAN – GO to Weagreeamerica.org 
We had 10,000 brochures delivered and giving them out all across MI to churches, ministries and conferences. We need to educate the populace regarding the dangers our nation faces. State and national leaders have contributed to make this brochure possible. If you need some to distribute please contact rw247365@gmail.com.
COMING CONFERENCES:
Sunday March 20th Heidi Bakerwill be at New Hope Assembly in Taylor MI. It will be a healing service that begins at 6PM. WE are in a time where God desires to release signs, wonders and miracles. All are invited – 14000 Racho Rd. – Taylor, MI.
Ret. Lt. General Jerry Boykin and Bishop Larry Jackson will be coming on June 10-12 to the Rochester Christian Church. We will be releasing prayer and action plans before the election. There will be other guest speakers as well – More information coming soon.
RESET – MILLION PEOPLE PRAYING AT THE MALL IN DC
Numerous national ministries are calling 1 million people to the DC Mall on July 16th to pray for our nation. Will you sacrifice your time to attend.
Go to this website: http://resetmovement.com/
VOTE BIBLICALLY BILL BOARD CAMPAIGN
This election in 2016 is the most critical our nation has ever faced. There must be a Biblical worldview implemented as we vote. There is an initiative to put up a Bill Board on I-94 and other locations. Would you like to be part? Go to this website: Alison Lorkowski
– info@votebiblically.com –  votebiblically.com
THE MI OAK INITIATIVE – VIDEOS RET. LT GENERAL JERRY BOYKIN ANSWERING KEY QUESTIONS
Episode: General Boykin Answers – Pt1
https://player.vimeo.com/video/155975793
What is Socialism?
What is the importance of the next President selecting Supreme Court nominations?
Who will pay for free college and new entitlements?
What does it mean to vote Biblically?
Are ethics and integrity important in a candidate?
Episode: General Boykin Answers – Pt2
https://player.vimeo.com/video/156022280
Why is it important to protect our borders?
Socialism vs Capitalism?
What if a candidate is nominated who does not hold to a Biblical worldview?
What can Christians pro-actively do?
What should we be asking those who run for any office?
How do we reach this younger generation?
POINT TO PONDER REGARDING 2016 ELECTION
"The enemy of our souls is using it to divide our nation deeply…especially the body of Christ. A plane has a right and left wing and if it veers to much either way it will crash. The praying remnant church must see the cockpit as the "War Room" which essentially is a "War Womb" to steady the plane (or the ship in troubled waters) and birth God's purposes on this earth for this 2016 election. Blessed are the peacemakers – Matthew 5:9. The prayer movement must join "as one" to bring peace, protection for all candidates, blessing not curses no matter who you support. These are just men who all have flaws.
What is manifesting now? Division, strife, backbiting, accusations, criticism, gossip and something that is very evident – taking up an offense. Cruz. people taking up an offense against Trump…Trump people taking up an offense against Cruz…Rubio people taking up an offense against Trump or Cruz…ETC. This must stop as we must unify the prayer movement and Christians to pray any nomination that comes forth. No matter the candidate they will need a Damascus Road experience to face the perfect storm our nation has ventured into."
"Woe to the world because of offenses! For offenses must come, but woe to that man by whom the offense comes!"(Matthew 18:7)
"This being so, I myself always strive to have a conscience without offense toward God and men." (Acts 24:16)
"And this I pray, that your love may abound still more and more in knowledge and all discernment, that you may approve the things that are excellent, that you may be sincere and without offense till the day of Christ, being filled with the fruits of righteousness which are by Jesus Christ, to the glory and praise of God." (Phil. 1:9-11)