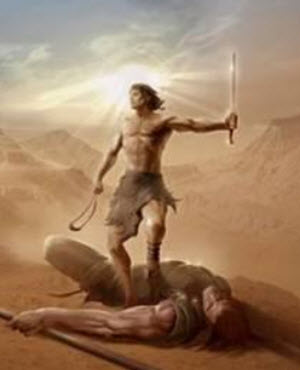 I just read a recent article on Drudge Report how many college age students are doubting the existence of God and leaving the church. This mentality comes from peer pressure, liberal professors, and skewed anti-God education. As many of you know I have been, ministering on universities for over 20 years open air preaching. The last 5 years I shifted to spending more time in helping to build the prayer movement in Michigan. But, this last fall a change occurred – while still not neglecting the prayer movement!
A RETURN TO CAMPUSES – FALL OF 2015
I felt the Lord spoke to me to go back out in a more consistent manner which I did and much manifested. Opportunities to speak in some university classes developed. I see there is a hunger for truth; a worried and fearful generation; they are looking for acceptance and love; they need to be instructed; and finally given the hope which comes through Jesus Christ.
WINTER 2016
The Lord provided a new vehicle which came through offerings by many of you. Now I must be faithful to carry out a mission of impacting every university in MI. So, I have devised a plan that I would like you to pray into and participate in. I received this in prayer and realize we all must be faithful in individual missions given to us.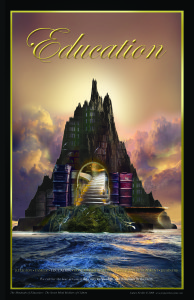 WHAT IS THE MI UNIVERSITY OUTREACH PLAN?
Open Air Preach – distributing tracts and a NEW BROCHURE(See Below) specially designed for campuses.
Take teams of 2-3 with me to each university to cover key walkways before 2016 election.
While I open air preach the team will pass put the new 8 panel 4 color brochure.
We will produce a specific website for the brochure possibly called…UNIVERSITY RESET – "Is my Future Secure"
We will use Social Media and set up a Twitter Account for this purpose.
FINANCIAL NEED TO MAKE THIS HAPPEN
The financial goal I need to meet is $5000.00 to print 20,000+ 8 panel 4 color brochures; build a new website; bless those with an offering who are helping build and design the site and brochure. This amount is not much seeing how many our newsletter reaches out to. I know I can make a difference with your help. Every small/large gift helps and will only be used for what I had described. If someone has a better plan please inform me as I would like to participate. We need to reach this generation more aggressively. You can make a Tax Deductible Donation to Transformation Michigan – PO Box 12 – Atlanta, MI – 49709 or go to this website link using Pay Pal: http://transformmi.com/donate – our Double Edge Sword…Action and Prayer!
WHAT IS THIS NEW BROCHURE/TRACT?
With various state leaders we produced a brochure called "We Agree America" (www.weagreeamerica.org). We covered 13 topical areas that would be passed out to mainly adults. It did not matter if they were a Christian or not. Our nation is hanging in the balance. We had printed 10,000 and the distribution has begun in Michigan educating people in many areas. You can email me for an attachment of the professionalism of the "We Agree America" brochure (rw247365@gmail.com). REMEMBER: A university one will be specifically designed.
PRINTING/TOPICS FOR UNIVERSITY/TRACT BROCHURE
First of all I want to print 20,000 as a beginning – more if the finances come in. In my experience we can distribute 2000 on every visit to a campus. The topics will be very pertinent to issues of the day which will be a magnet to lead them to Christ.
These are the brochure/tract topics:
It's Impossible to be an Atheist
Authenticity of the Bible
Understanding Love
All Lives matter…Abortion
Man + Woman = Marriage
A Biblical Worldview
Threat of Radical Islam
Engaging the Political Process
Socialism/Marxism in America
Constitutional Good Governance and Freedom
Border security/Law Enforcement
The Threat of our National Debt
Education and History Revision
Life's Challenges – Solutions
Civil Righteousness
GOAL: We will strive for excellence and we need your help! I hope to start in Mid-April into Summer and Fall Semesters. I need to raise $5000.00 ASAP. I am working on the brochure now in faith and will accomplish what is spoken above.
God bless,
Rick Warzywak – Transformation MI/Oak Initiative
PS – Call me if you have any questions: 989.657.0832