The MI Oak Initiative is hosting an "Action" gathering with 5 Michigan prominent voices. We must learn how to directly engage the culture.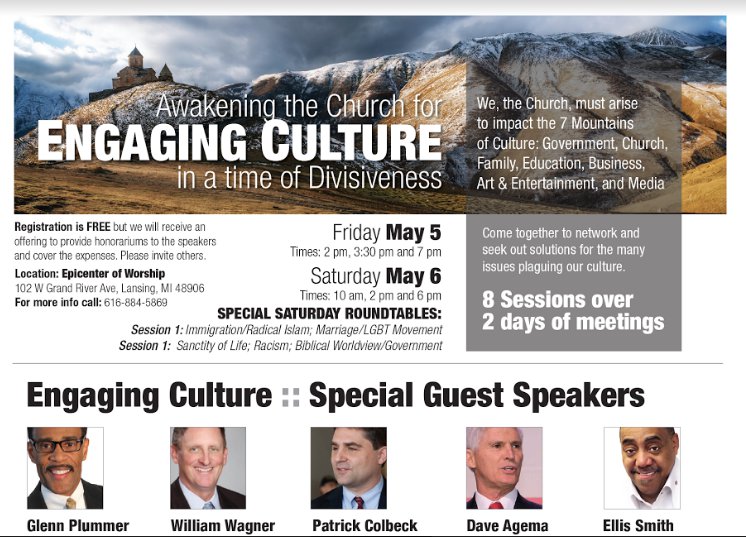 MARK YOUR CALENDAR –

MAY 5-6

!
Lets take back our communities with action strategies.
"Ninety percent of Christians are not pro-active because they do not know what to say about the top issues of the day." Lance Walnau
There will be roundtables; Q/A sessions; grass root action plans to engage the culture. Each of us have a sphere of influence that can be impacted with a Biblical world view. We are in a time of taking action. Many are lacking the knowledge of what to do when given an opportunity to take back a nation.
NO REGISTRATION FEE!